José holds a degree in Communications by the University of Navarre. His experience varies from corporate commnunications to public affairs and policy advisory, in companies such as Iberdrola, the Spanish government, KPMG, Bloomberg or Instituto de la Empresa Familiar, among others in the last two decades.
Currently, he is managing director of both the Spanish and Latin American professional associations of PR Directors, and collaborates with ESADE Business School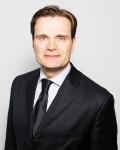 Die Familienunternehmer, Head of unit European affairs
Daniel Mitrenga is an economist. He holds a Ph.D. in European integration and joined the association for German Family Businesses in 2009 after working for a German MP.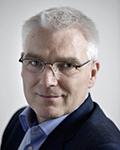 As an executive director,consultant and educator, Albert Jan has a wide experience in issues regarding succession, ownership and governance in family businesses. He is the executive director of the Family Business Network (FBNed) in the Netherlands, a member of the management committee of European Family Businesses (EFB) and a member of the Polaris committee – on family business and sustainability – of the Family Business Network International (FBN-I). He is regularly invited as an advisor by family businesses in the Netherlands and abroad. He understands the dilemmas that occur between owners, executives and non-executive directors. His vast wealth of knowledge and practical experience means that he can simplify complex matters. He has a unique way of combining a clear and pragmatic approach with respect for the particular dynamics of entrepreneurs and entrepreneurial families. In recent years Albert Jan is increasingly involved in advocacy matters and the role of family businesses in our economies and society.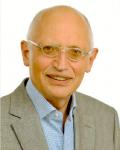 Former Vice-President of the European Commission
Günter Verheugen, born April 28, 1944, has a long career with more than 40 years in politics. In that time he has held a number of high-level advisory and governmental positions. Günter Verheugen was a member of the European Commission, responsible for enlargement between 1999 and 2004. In his second term, from 2004 to 2010 he served as Vice-President in charge of enterprise and industry and in this capacity he was the European chairperson of the Transatlantic Economic Council. Prior to this he was a prominent member of the German parliament for 16 years. His parliamentary career saw him play leading roles in the Foreign Affairs and European Union Special committees while he was also a Federal Party Manager and Minister of State in the Federal Foreign Office. Günter Verheugen is Honorary Professor of the Viadrina University in Frankfurt/Oder. He was appointed as Director of the Goerdeler College for good governance in 2012. In 2016 he became President of the Senate of Economy Europe. He is editor but also author of a number of books, essays and articles.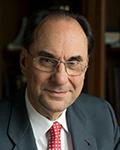 Former Vice-President of the European Parliament
Alejo Vidal-Quadras Roca was born in Barcelona on the 20th of May 1945. He is married with one son and two daughters. He has a M.S in Physics, from the Universidad Autonoma de Barcelona, which he obtained in 1969. He got his Ph D. in Physics from the same university in 1975 with an extraordinary award. He was a tenured professor of Atomic and Nuclear Physics at Universidad Autonoma de Barcelona until 1988 but has since retired. Between 1999-2014 he was a member and Vice President of the European Parliament. During this time, he was a member of the ITRE and Budget Committees of the European Parliament. He was also President of the In Search of Justice International Committee, 2008. He is an officer in the French Order of the Legion of Honour. He is also part of the Order of Friendship of the Republic of Kazakhstan, as well as a part of the Order of Merit of the Republic of Poland (commander with star). He is a regular participant of talk shows on political analysis in Intereconomia TV. He is a regular op-ed writer in La Gaceta and Voz Populi. He is a regular lecturer on European Institutions and Policies in MBAs and other Post-grade programmes in public affairs, business administration or intercontinental relations.