About KPMG Private Enterprise

Passion, it's what drives entrepreneurs, it's also what inspires KPMG Private Enterprise advisers to help you maximize success. You know KPMG, you might not know KPMG Private Enterprise. KPMG Private Enterprise advisers in member firms around the world are dedicated to working with you and your business, no matter where you are in your growth journey — whether you're looking to reach new heights, embrace technology, plan for an exit, or manage the transition of wealth or your business to the next generation. Working with KPMG Private Enterprise, you'll gain access to a trusted advisor — a single point of contact who shares your entrepreneurial mindset. With access to KPMG's global resources and alliance network, we'll help you drive your business forward and meet your goals. Your success is our legacy.
Visit: home.kpmg/privateenterprise
About the KPMG Private Enterprise Global Center of Excellence for Family Business
As with your family, your business doesn't stand still — it evolves. Family businesses are unique and KPMG Private Enterprise Family Business advisers understand the dynamics of a successful family business and work with you to provide tailored advice and experienced guidance to help you succeed.
To support the unique needs of family businesses, KPMG Private Enterprise coordinates with a global network of member firms dedicated to offering relevant information and advice to family‑owned companies. We understand that the nature of a family business is inherently different from a non‑family business and requires an approach that considers the family component.
Visit: home.kpmg/familybusiness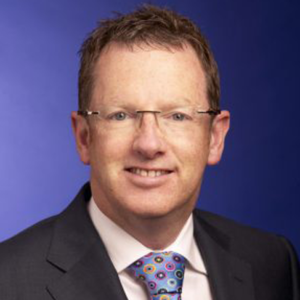 Tom McGinness is the Global Chair of Family Business for KPMG and Experienced Senior Partner with a demonstrated history of working with large family businesses and private companies providing tax, accounting and advisory support with a focus on tax, family governance and succession planning.
Tom has been a partner for 23 years specialising in personal and corporate tax for HNWIs and international entrepreneurial groups. Tom's key objective is to build our global family business consulting practice and family office offering given this is a significant and important market for Tom personally and KPMG.
Tom's long standing family business clients in the UK include: Wates, Bestway, J Murphy & Sons Ltd and McLaren.
Tom McGinness
Global Chair Family Business
T: +44 (0) 207 694 5453
E: tom.mcginness@kpmg.co.uk
Equatorial Coca-Cola Bottling Company (ECCBC) is the bottling partner of The Coca Cola Company across North and West Africa, where our teams produce, commercialise and distribute the world's most-loved drinks brands, as well as wide choice of high-quality beverages. In the last two decades, ECCBC has expanded operations to Ghana, Morocco and Algeria, and today operates in 13 countries and employs more than 4000 people.
ECCBC participates alongside The Coca-Cola Foundation in projects that focus on improving education, access to drinking water, health, entrepreneurial spirit and sustainability.
Julius Baer is the leading Swiss wealth management group and a premium brand in this global sector, with a focus on servicing and advising sophisticated private clients.
At the end of April 2021, assets under management amounted to CHF 470 billion. Bank Julius Baer & Co. Ltd., the renowned Swiss private bank with origins dating back to 1890, is the principal operating company of Julius Baer Group Ltd., whose shares are listed on the SIX Swiss Exchange (ticker symbol: BAER) and are included in the Swiss Leader Index (SLI), comprising the 30 largest and most liquid Swiss stocks.
Julius Baer is present in over 20 countries and more than 60 locations.
Our client-centric approach, our objective advice based on the Julius Baer open product platform, our solid financial base and our entrepreneurial management culture make us the international reference in wealth management.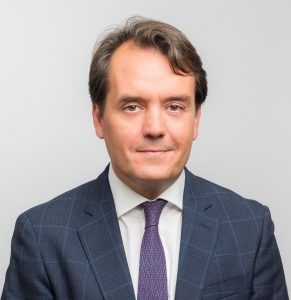 Mr. Carlos Recoder, Head Western, Northern Europe & Luxembourg at Bank Julius Baer:
"For over 130 years, family is in Julius Baer's DNA. Our founding family had the foresight to do what was best to nurture and grow the business.
Today, it is the understanding of how to preserve and create value through change, the respect for personal relations, and the commitment to contribute to the creation of sustainable communities and economies that makes us the best advisors when it comes to 'family affairs'."
Temad Co. is one of the most important and well-known importers and distributors in Romania, which operates on the auxiliary materials market for construction, renovations, landscaping, DIY, industry and automotive.
The company has a wide portfolio of high quality products covering a very wide range of applications and uses: adhesives, sealants, polyurethane foams, car spray paints, decorative and special, technical sprays, protective equipment, fastening systems, abrasives and cutting tools, aluminium and PVC profiles, painting accessories, fastening systems, waterproofing solutions, fiberglass mesh, thermal insulation and plasterboard accessories, adhesive and sealing tapes, washable paints, decorative plasters, accessories for bathroom and kitchen, cleaning products, resins, measuring and gardening tools.