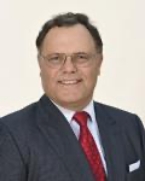 Die Familienunternehmer. Vetter Pharma Fertigung GmbH & Co, 2nd generation
Udo J. Vetter studied clinical pharmacy at the University of Seattle. After university, he worked for five years as a pharmacist at the pharma firm Schering-Plough Corp. (Now Merck & Co. Inc.), and set up production facilities in Puerto Rico. Subsequently, he was, among other things, Vice President for licensing and production at Martec Inc., and President of Vetter Pharma-Turm Inc. Since 1987, he holds various senior management positions at Vetter. Moreover, Udo J. Vetter is chairman of the board since 2008. In 2003, he established the investment company UV-Cap. Udo J. Vetter is a member of the supervisory board of Gerresheimer AG and of the expert association ISPE. Furthermore, he is chairman of the university council of the University Albstadt-Sigmaringen and since 2012 he is Vice President of European Family Businesses (EFB).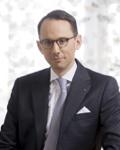 FFFA, Managing Director and Chairman of Algol Oy, 4th Generation
Alexander Bargum is the Group CEO and fourth-generation owner of Algol Ltd, a multi-industry distribution and service specialist in the fields of chemicals and raw materials, technology, and healthcare. Based in Finland, the Algol Group has a combined turnover of some €170 million and more than 400 employees in 10 countries. Alexander was deputy chairman of the Finnish Family Firms' Association 2012-14 and has been on the EFB Board since 2015. He also serves on the board or other supervisory bodies of numerous other trade and business organisations as well as other non-profit organisations. Before joining his family business, he worked for 10 years as a lawyer and partner within one of the leading Finnish/Nordic law firms.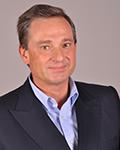 APEF, Chairman, Hovione Capital, 2nd Generation
Peter Villax is a second generation at Hovione, a pharmaceutical company. Currently, he is Chairman of  Hovione Capital, a venture capital company. Peter Villax is an inventor, patentholder, expert in pulmonary inhalation and president of the Portuguese Family Business Association since 2007.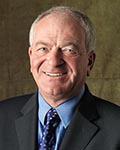 FBN France, DAREGAL, 4th Generation
Luc Darbonne represents the fourth generation of the family business Darome/Daregal. Inventor of frozen aromatic culinary herbs, he is carrying his enterprise to global leadership in his domain of activity and successfully transmits it to the 5th generation. The group, represented by Daregal in Europe, Daregal Inc. and Supherb Farms in North America, today employs more than 400 collaborators across the globe. FBN International ambassador and EFB administrator, Luc Darbonne pushes for family business sustainability. He is also administrator of METI and FBN France. Luc Darbonne is additionally the president of the syndicate 'Glaces et Surgelés' , administrator of Poclain Hydraulics, administrator of the French Society of Agriculteurs SAF agri'Idees, Counsellor of the Bank of France and member of MEDEF's fiscal commission bureau.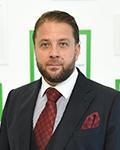 FBN Bulgaria, Managing partner and Founder of Gugushev & Partners Law Offices, 1st generation.
Stefan Gugushev is a qualified solicitor with more than thirteen years of professional experience. Currently he is Managing Partner of Gugushev & Partners Law Office, which he founded in 2006. Since then, Gugushev & Partners has established itself in the legal field as one of the Bulgarian and European leaders. The Law Office won the 2015 "Law Firm of the Year" award organized by the Balkan Internet Media Association and Sofia Bar Council. 2015 also marked another milestone for the Law Office as Stefan Gugushev joined the Board of Directors at Endeavor Bulgaria, a member of Endeavor, one of the leading global organizations in the field of high-impact entrepreneurship with headquarters in New York. In addition, Mr. Gugushev is a member of the Board of Directors of Bulgarian Family Business Network /FBN/ as well as a member of the Board of Directors of European Family Businesses /EFB/. Additionally, in July 2017 Mr Gugshev was elected as President of FBN Bulgaria.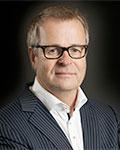 FBNed, Director of MerweOord BV, 4th Generation
Jan Kornelis van Oord is 4th generation. Retired in 2017 as deputy manager director of the Van Oord family holding and investment company MerweOord BV. The parent family business is established 150 years ago. Before entering the family holding company he had a career in shipping, shipbuilding and transport. Presently he is chairman of various for profit and non profit organizations, next to supervisory board positions in family businesses.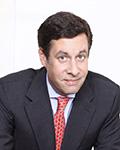 Les Henokiens, Board Member of Moeller Group, 8th Generation
Julian von Moeller graduates in Business and Economics and holds a Msc. Coming from a family business he has been working as a member of the management team for the Deutsche Gesellschaft für Mittelstandsberatung, a subsidiary of Deutsche Bank, before becoming managing director and owner of the German Junior Academy in 2004.
The Academy supports leading family businesses throughout Germany in the preparation and implementation of corporate succession and future. Together with Beatrice Rodenstock, he founded Rodenstock from Möller-Partner für Familienunternehmen GbR.
He is a Board member and shareholder of Möller Group (family business founded in 1730) as well as a Board member of the Henokiens and other family owned businesses.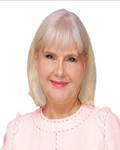 FBN Romania, Fildas-Catena Group, 1st Generation
Anca Vlad is a 1st generation business owner, founding her Pharmaceutical business, Fildas-Catena Group, in 1991.
The Fildas-Catena Group covers all the regions of Romania with 15 warehouses and 850 pharmacies. Fildas Trading was nominated, in 2018, as the leader of the pharma distribution market in the Elite Companies Gala organized by Capital magazine. Fildas-Catena Group, which is in continuous development, has reached the 1st place in the Pharmaceutical Wholesale and Retail Market, according to Ziarul Financiar.
Prior to this, Vlad worked as Head of Export Department for SC SILVAROM SA and then as a Country Manager for Smithkline Beecham Pharmaceuticals.
In 2019, Vlad was recognised as "The Most Powerful Business Woman" in Romania by Capital Gala, "The Most Influential Business Personality" in Romania by Forbes Gala and won 1st place in the Top 50 Women in Economics, awarded by The National Confederation for Women Entrepreneur (CONAF), within the "Women in Economy" Gala.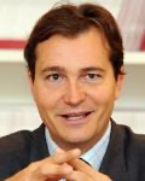 Jesús Casado is a leading expert in Family Business. In 2006 he was appointed Secretary General of European Family Businesses.
Since May 2014, he is also Deputy Director General of Instituto de la Empresa Familiar, the Spanish Family Business Association where he started working in 2001. IEF represents around 100 family business owners, 17% of the Spanish GDP.
In 2018 Jesús became a Member of the Advisory Group at Llorente y Cuenca, the leading Spanish Public Relations and Communications agency.
Jesús Casado has also been a member of the Board of the Family Firm Institute and a member of the Executive Committee of the Family Business Network (FBN), present in more than 40 countries.
The experience gathered in this field led to his appointment as a member of the European Commission Expert Group on Family Business and of the High-Level Group of Administrative Burdens (reporting directly to the President of the European Commission). Jesús Casado is also an Academic Collaborator at ESADE.
Jesús Casado holds a MBA at ESADE Business School (2006-2007), a degree in Law (1989/1994) at Universidad Pontificia de Comillas ICADE (Madrid) and a Master in Systemic Therapy and Consulting (2007-2008) by Systemic SCT (NLP). He completed his education with post-graduate studies at Eberhard Karls Universität Tübingen (Germany) (1994), at the Spanish Diplomatic School (1995/1998) and at Institut de Sciences Politiques de Paris (1997).