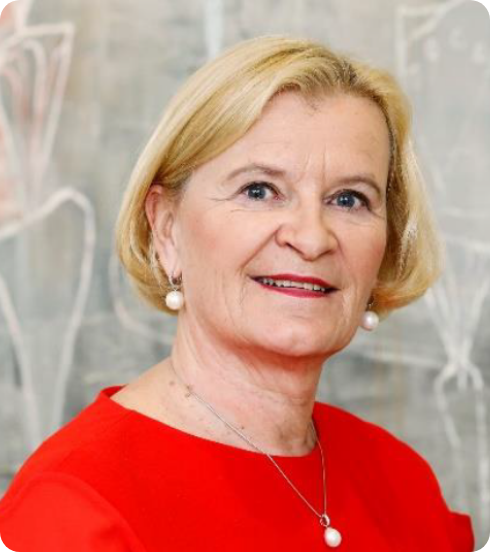 Ensto Group, 3rd generation
Marjo Miettinen is one of the owners and Chairwoman of Ensto Group, an international technology company and a family business founded in 1958. She has previously worked in several executive management positions at Ensto Group, including eight years as CEO of EM Group.
She also holds a number of positions of trust. Since 2019, She has acted as Chairwoman of  the Board of the Federation of Technology Industries in Finland, the Employers' association advocating the development and renewal of Technology industry companies. She is Chairwoman of the Board of TT-Foundation and a Board Member in the Confederation of Finnish Industries, Technology Academy Finland TAF, Finnish Business and Policy Forum EVA, Economic Research ETLA, EM Group Oy, P2X Solutions Oy and the Finnish state-owned company Solidium Oy. She is also a partner at Boardman Oy, which supports owners, board and management.
Marjo Miettinen is a Doctor in Philosophy and takes interest in the development of future capabilities, skills and competences and research, innovation and education systems.  She is a member of the Research and Innovation Council (TIN) in Finland, led by the Prime Minister of Finland. The council supports the Government in development of strategic, long-term science, technology and innovation policies and strategies. She is also one of     the founders of the Women in Tech network in Finland, which is an organization network for promoting technology careers for women. She has acted also as Chairwoman of Family Business Association, Finland.